Comfortable and cozy. Furry boots are the solution to spend a winter very soft and warm. What to warm the heart, but especially the feet.
Notice to all the chilly! Winter has come and you have only one goal: you fight against the cold. Your ultra-trendy coat , with its big scarf , is already in your wardrobe. 
All you need is the pair of shoes to face the winter chill? What better than a pair of stuffed ankle boots to keep warm and gently the course of negative temperatures.
Inspired by the UGG trend , these shoes were able to make a name for themselves in the feet of fashionistas. Looked and sometimes customized, they appear as incomparable comfort when the winter deposits its shoes. 
And to try them is to automatically adopt them. But be careful not to play the map of Eskimo total look. All our tips and look ideas to be stylish this winter in ankle boots .
Glamorous stuffed ankle boots
Skinny faux leather and black fur boots? That's it! The material of the pants will give a sexy hint to an ideal ensemble to relax . And to bring any comfort to this look, sweater turtleneck oversize is totally adequate. 
Heather gray, black or ecru, it will go perfectly with a pair of taupe or beige stuffed boots. On the contrary, if you want to add some warmth and pep's, you can always adopt a pair of burgundy or purple furry boots , the star hues of the season.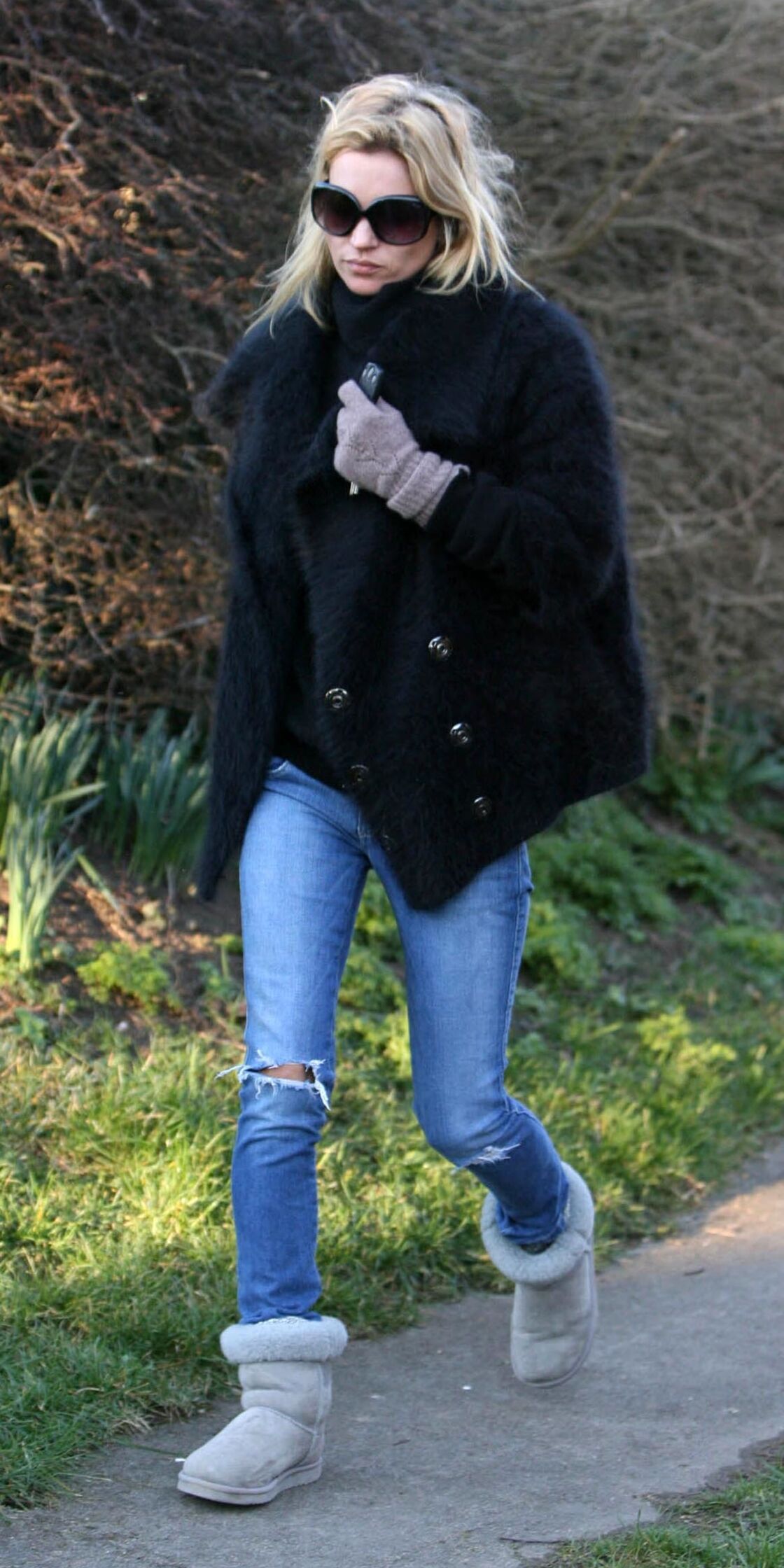 Sporty in stuffed ankle boots
Adept casual looks and a little sportswear ? It's time to put the sneakers in the closet and take out the snug boots. Accompanied by asweatshirt andslim jeans , these shoes- comforter will bring all the comfort to face the cold time for a ride.
 And in order to add the cocoon touchto this set, do not hesitate to curl up in your new orange or passion red parka . A colorful and effective detail to fight the winter greyness.
Casual stuffed ankle boots
It's starting to rain and you have no inspiration in front of your dressing room? No problem ! Go for a total look denim shirt and jeans 7 / 8th , all worn with a pair of pretty ankle boots camel or taupe. 
If you prefer to pose with a good book in front of the fire, you can always opt for a long vestand a pair of destroyed jeans worn with the very classic Scottish print scarf , trendy this season.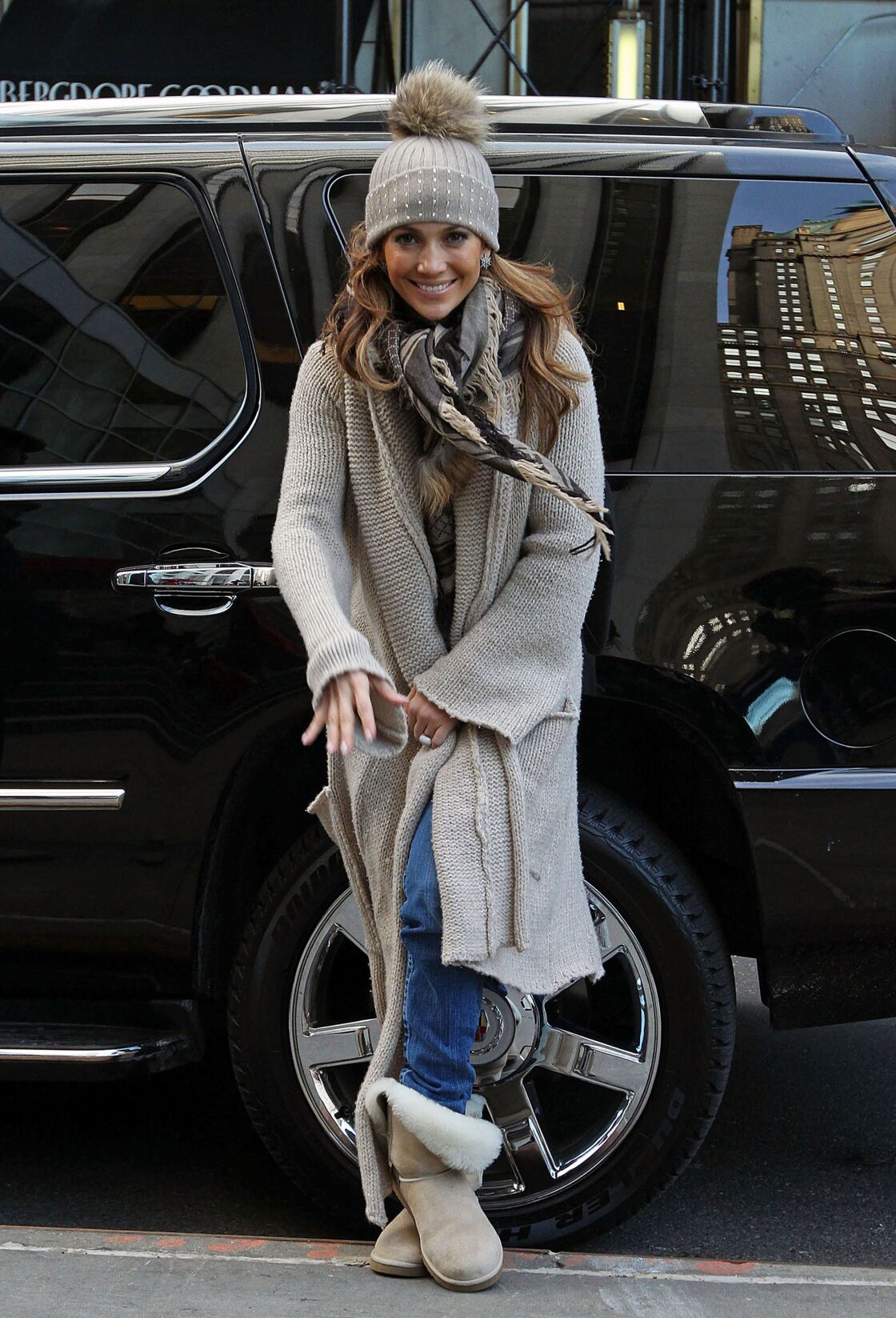 Chic stuffed boots
Go to work in stuffed boots? It's possible ! For a stylish working-girl effect , these camel or black duffel shoes will be paired with a sailor and boyfriend jeansrolled up down. 
To bring the chic touch, the black or navy blazer jacket is de rigueur. Finally, if you are chilly, you can always accompany this set with a very elegant long oversized coat in the bathrobe spirit. So, with these trendy pieces, who's the boss ?
Rock in stuffed boots
For the occasion, we dare the total black look. The inevitable sweater dress is once again the party for this season. A fashion piece that looks great under a perfecto style jacket . 
A rock spirit assumed that will bring some glamorous notes to this set. For a rebellious effect, boost your look with a gray metallic pouch or bag . And if you're scared of cold on your little legs, the black slim and a knit sweater will do the trick with a pair of black fur boots. An outfit that will certainly not leave anyone ice!